WHO WE ARE
Our vision of being a full spectrum provider of equipment and supplies for the oil and gas industry is present in every aspect of our company – from our continued pursuit of many different types of equipment to offer our customers, to the wide variety of locations we serve, to our diverse roles of supplier, refurbisher, custom-fabricator, and tester.
OUR SUCCESS
We love our work and take great joy in partnering with our customers to provide their facility with quality equipment. Our success is directly tied to that of our customers, as it speaks to both the quality of our work but and our ability to match them up with the right equipment. As part of our commitment to customer success, all refurbished equipment comes with a warranty.
A VARIETY OF EQUIPMENT
As a supplier of both new and used equipment, our inventory is always changing, however we typically have a varied selection of modern era units. This allows us to meet far more customers needs than if we were focused only on a specific equipment type.
MORE THAN JUST SALES
We have decades of experience refurbishing and custom-fabricating equipment as well. This not only means we can take older equipment and bring it up to modern standards but we can also customize equipment to meet the needs of our customers.

TESTING FOR QUALITY
All equipment we refurbish and fabricate is put through testing to ensure quality. Among the most common tests we perform are hydro testing and ultrasonic testing which help us look for leaks.We currently have a in house level 2 UT (ultrasonic testing) certification.
ON SITE SERVICES
We not only refurbish and run tests on our own equipment, but in many cases we can come out and perform these services for our US based customers. Its all part of our desire to meet the vast array of equipment related needs our customers might have.
AN AMERICAN COMPANY
Our main facilities are in Colorado and our domestic operations include the supply of production equipment to the natural gas industry in Wyoming, Montana, North Dakota, Utah, Colorado, New Mexico, Kansas, Oklahoma, Texas and beyond.
A GLOBAL PRESENCE
While our home base may be in the United States, our products are in use at oil and gas production facilities world wide. We take great pride in our ability to work with customers from diverse cultural backgrounds and various production levels all over the globe.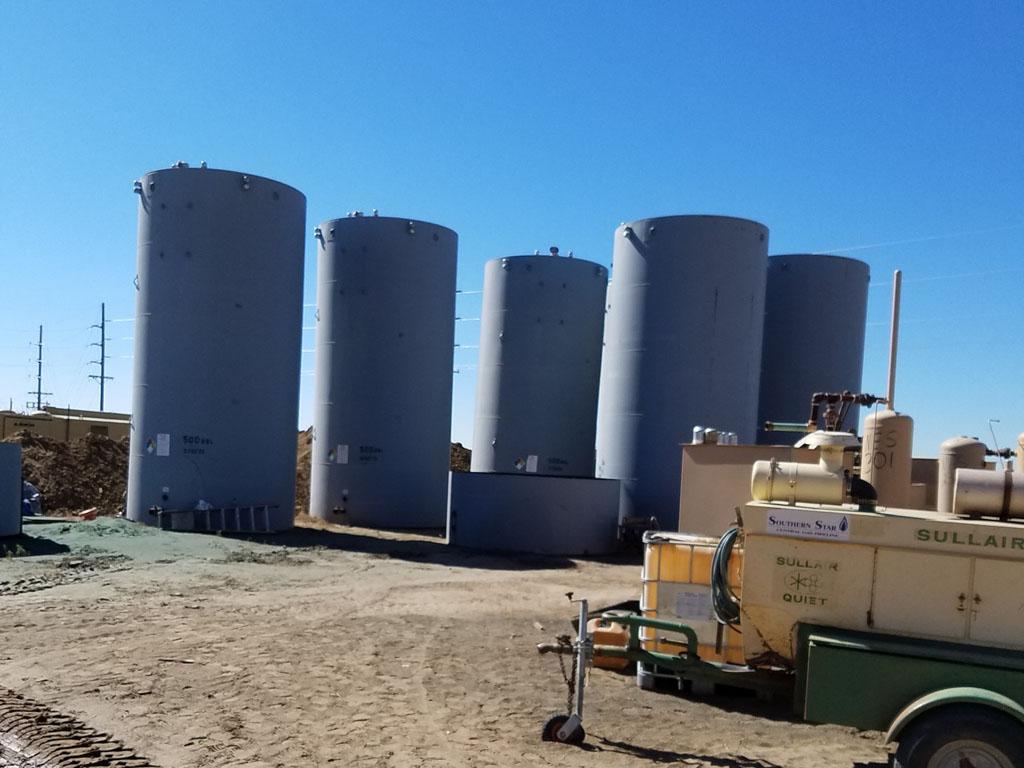 ACCREDITATIONS
High Country Sales and Trading is certified by the National Board of Boiler and Pressure Vessel Inspectors for the repair and alteration of pressure vessels and other pressure-retaining gas and oil field equipment.
In House Level 2 UT Certification.
ASME National Board "R" Stamp # 9345
ASME National Board "U" Stamp # 54,890
Rebuilt equipment will save you money
Typically rebuilt equipment is less expensive than new and we can customize it to your specifications. Check out our inventory to see what we have available, or contact us if you have questions. All refurbished equipment comes with a one year warranty.