Slide 1
Surplus, Rebuilt, New and Used Oil and Gas Field Equipment
Slide 1
CELEBRATING 30 YEARS OF
HIGH COUNTRY SALES & TRADING
Slide 1
We are running a crew to take care of your needs.
Slide 1
We are always looking for new, used or surplus oil and gas production equipment.
Slide 1
We have a parts & supply warehouse with hundreds of items
REPAIR SLIDE
We offer full shop service including equipment refurbishing & repair for our customers.
Slide 1
We ship to companies all over the globe.
GAS & OIL PRODUCTION
EQUIPMENT SOLUTIONS
High Country Sales & Trading, conveniently located in the DJ Basin north of Hudson, Colorado, is an ASME code shop builder and supplier of new, new surplus, reconditioned & custom fabricated production equipment & tanks for the oil & gas industry.
Equipment Sales
Our facility contains over 7 acres of new and used equipment. Including separators, hydrators, production units, and more.
Repair / Reconditioning
We excel at taking end of life equipment and refurbishing it for new tasks and to bring it up to modern industry standards.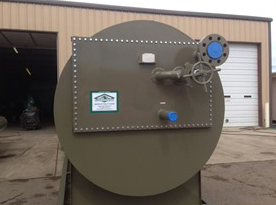 Custom Builds
We can both manufacture equipment, like line heaters, and custom modify existing equipment to customers needs.
Testing
Our team can perform both hydro testing and ultrasonic testing to check for leaks in tanks, containers, and pipe works.
Quality Work in compliance with
national regulations and standards
NATIONAL BOARD CERTIFICATE NUMBER: R-9345
High Country Sales and Trading, Inc. is an ASME code shop certified by the National Board of Boiler and Pressure Vessel Inspectors for the repair and alteration of pressure vessels and other pressure-retaining gas and oil-field equipment. We are also In House Level 2 UT Certified.
We Ship Worldwide
High Country Sales & Trading Serves Our Customers Wherever They Are.

Let Us Quote Your Next Equipment Refit to Show You How Much You'll Save